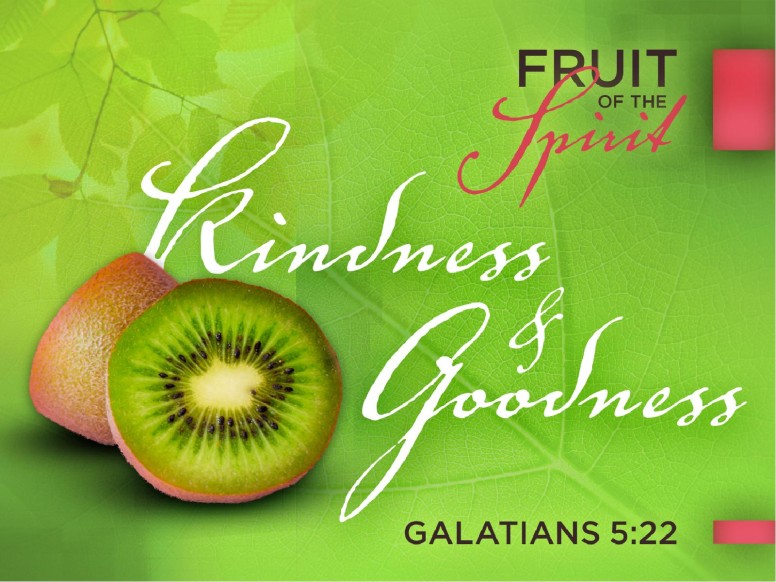 Galatians 5:22 and 23 lists the fruit of the Spirit. As believers grow in the knowledge of God'[s Word and walk with the Holy Spirit, these wonderful qualities mature. Listed in fifth place in the Fruit of the Spirit cluster is gentleness, as the King James Version calls it. The New King James identifies it as kindness, defined as having a sweetness of temperament, being considerate and warmhearted. As are all spiritual fruits, kindness is another quality of God's nature, which believers are to emulate.
The Epistle written to Titus concisely sums up the condition of humanity and how the kindness and love of God rescues sinners, saves them, cleanses and renews them with His Holy Spirit. "
For we ourselves were also once foolish, disobedient, deceived, serving various lusts and pleasures, living in malice and envy, hateful and hating one another. But when the kindness and the love of God our Savior toward man appeared, not by works of righteousness which we have done, but according to His mercy He saved us, through the washing of regeneration and renewing of the Holy Spirit, whom He poured out on us abundantly through Jesus Christ our Savior."
(Titus 3:3-6)
Kindness is shown in acts of compassion and generosity, in spite of ingratitude. The parable of The Good Samaritan is a great example. A man was beaten, robbed and left for dead. Both a priest and a Levite passed by the suffering man, but finally a Samaritan stopped. "
And when he saw him, he had compassion. So he went to him and bandaged his wounds, pouring on oil and wine; and he set him on his own animal, brought him to an inn, and took care of him. On the next day, when he departed, he took out two denarii, gave them to the innkeeper, and said to him, 'Take care of him; and whatever more you spend, when I come again, I will repay you.'"
(Luke 10:33-35)
Certainly Christians, of all people, should be adept at showing kindness to people, especially each other. British theologian, Frederick W. Faber, said, "Kindness has converted more sinners than zeal, eloquence or learning." American author, Mark Twain said, "Kindness is the language which the deaf can hear and the blind can see." Ephesians 4:32 urges believers to "
... be kind to one another, tenderhearted, forgiving one another, even as God in Christ forgave you."