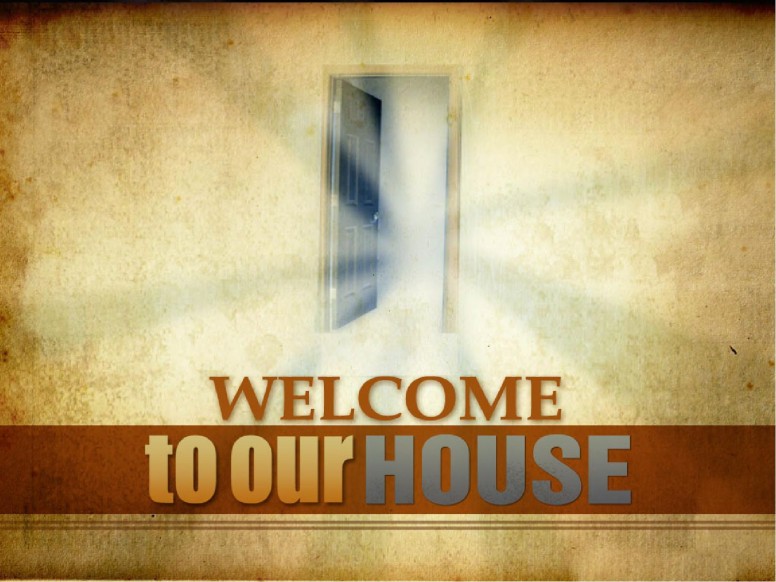 The difference between the household and family of God is similar to the difference between a person's immediate and extended family. All Christians everywhere are a part of the family of God, but for simplicity and understanding, the local church of faithful followers of the Lord Jesus Christ make up the household.
"Therefore, as we have opportunity, let us do good to all, especially to those who are of the household of faith."
(Galatians 6:10) In this context, especially means most of all. Most of all, do good to the faithful believers.
In the New Testament, each time the first and great commandment is quoted, it is accompanied by the second, which is
"You shall love your neighbor as yourself."
Feelings cannot be commanded, so it must be understood that love is not a feeling or an emotion. Love is a decision. Next, it is necessary to understand who a neighbor is. Clue. It is not always the people next door or across the street. From studying context and usage, the neighbors to love most of all are fellow believers.
The first time the second commandment comes up is in the context of various laws to govern social conduct within the community of God's people.
"You shall not go about as a talebearer among your people; nor shall you take a stand against the life of your neighbor: I am the Lord. You shall not hate your brother in your heart. You shall not take vengeance, nor bear any grudge against the children of your people, but you shall love your neighbor as yourself: I am the Lord."
(Leviticus 19:16-18) Within the Ten Commandments, (listed in both Exodus 20:3-17 and Deuteronomy 5:7-21) the last five are regarding actions against a neighbor, specifically the last two; don't bear false witness against him and don't covet his wife, house, property, servants or anything that belongs to him. God's Word still stands as the standard of excellence and a beacon to show believers the right way to live.
God thought that it all needed repeating, so it pops up again and again, not only four times in the Gospels, but also in the church epistles.
"Owe no one anything except to love one another, for he who loves another has fulfilled the law."
Paul then lists the last five commandments, and concludes that they
"are all summed up in this saying, namely, "You shall love your neighbor as yourself." Love does no harm to a neighbor; therefore love is the fulfillment of the law."
(Romans 13:8-10)
Love is owed. It is a perpetual debt or obligation to perform. Paul wrote that love among each other should be without hypocrisy, and John wrote to not just love in word only, just talk, but to love with deeds. God's Word is not burdensome because the doing of it always produces blessings and benefits. Simply, it is the right thing to do, and, by the way, it is commanded.
The believer's duty to the household includes loving service, exemplified by Jesus. After washing His disciples' feet, Jesus said,
"If I then, your Lord and Teacher, have washed your feet, you also ought to wash one another's feet. For I have given you an example, that you should do as I have done to you."
(John 13:14, 15) The word ought is the same as owe in Romans 13:8. Jesus was teaching them that they are obligated to serve each other. This is the debt of love, the believer's duty to the household.
The first century church is still the best model. They stayed doctrinally unified with their leadership, and shared with each other what they were learning from God's Word. They got together for meals and prayed for each other, believing together for the blessings of God. They sold what they did not need and distributed the proceeds so that needs were met. This became a joyful and powerful lifestyle of fellowship. God was glorified and thousands of people were attracted to this new way of life, which was pure Christianity.
John got the message.
"By this we know love, because He laid down His life for us. And we also ought to lay down our lives for the brethren. But whoever has this world's goods, and sees his brother in need, and shuts up his heart from him, how does the love of God abide in him?"
(1 John 3:16, 17) This speaks loudly to Christians of today. Jesus said that people will recognize His disciples if they have love for one another. Those that show love to the household of believers not only illustrate the example of Jesus Christ, but also are a testimony to unbelievers. Jesus said
"Let your light so shine before men, that they may see your good works and glorify your Father in heaven."