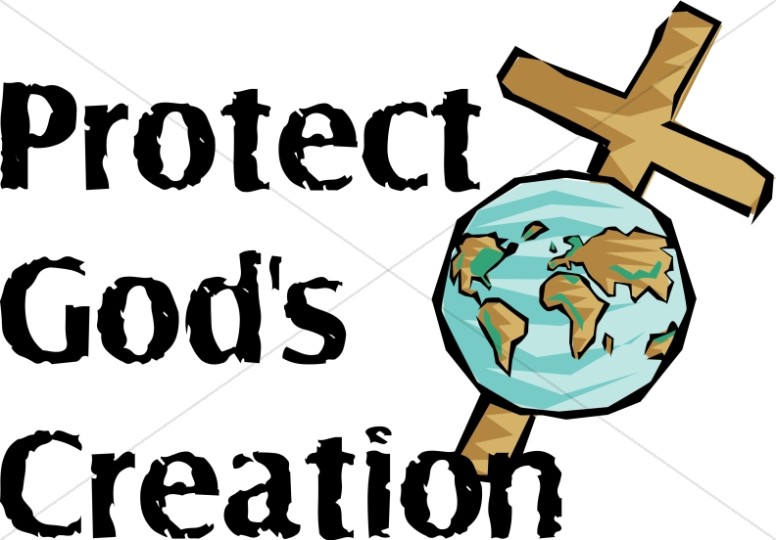 The world today urgently needs Christians to rise up, live exemplary lives and do their duty. Consider a society where God is banished. The outcome is total self-indulgence, rebellion, corruption, depravity. This is the direction many people are going in the world today. The Word of God states in 2 Timothy 3:13 that
"evil men and impostors will grow worse and worse, deceiving and being deceived."
Isaiah 5:20 and 21 speak just as loudly today as when it was first proclaimed.
"Woe to those who call evil good, and good evil; Who put darkness for light, and light for darkness; Who put bitter for sweet, and sweet for bitter! Woe to those who are wise in their own eyes, and prudent in their own sight!"
.
Of course, not everybody is evil. There are many fine people who are not Christians, good citizens who live by good values. Nevertheless, Jesus Christ gave specific instructions before His ascension to
"make disciples of all nations, teaching them to observe all things that I have commanded ... You shall receive power when the Holy Spirit has come upon you; and you shall be witnesses to Me."
At the conclusion of Peter's message on the day of Pentecost, he taught
"Repent, and let every one of you be baptized in the name of Jesus Christ for the remission of sins; and you shall receive the gift of the Holy Spirit. For the promise is to you and to your children, and to all who are afar off, as many as the Lord our God will call."
(Matthew 28:19,20; Acts 1:8; 2:38, 39) The believer's duty to society is to be witnesses for the Lord Jesus Christ and share the message of salvation.
Jesus spoke about times coming and men's hearts failing them from fear and lawlessness abounding so that love grows cold. (Luke 21:26; Matthew 24:12) The governments of the countries of the world and their societies are increasingly unstable, with wavering economies, natural disasters, diseases, food shortages, civil unrest, wars and threats of wars.
"For nation will rise against nation, and kingdom against kingdom. And there will be famines, pestilences, and earthquakes in various places."
(Matthew 24:7) To the believers, Jesus says,
"See that you are not troubled."
Isaiah spoke this truth hundreds of years ago, and it is still true today.
"Wisdom and knowledge will be the stability of your times, and the strength of salvation."
(33:6).
Christians need to know and live God's Word, because it is filled with His wisdom and knowledge, enabling people to live and walk spiritually by faith, and to live abundant and fulfilling lives, as Jesus promised. The churches and households of faithful Christians need to be the refuges and houses of healing for the drained and disillusioned, for broken, lost and frightened people seeking safety and security. This is the Christian's duty to society.
God'swill is for all to be saved and come to the accurate knowledge of the truth. His will is that all people should come to repentance. The Bible teaches Christians that they have the ministry and the word of reconciliation, the permission and the authority to be representatives for Jesus Christ, leading people to salvation and discipleship. (1 Timothy 2:4; 2 Peter 3:9; 2 Corinthians 5:18-20) If people are going to recognize followers of Jesus by their love for one another, this love needs to be clearly visible.
The goodness or kindness of God leads people to repentance. Christians need to show the kindness and mercy of God towards people, like the Samaritan showed to the injured man in Luke chapter 10. Titus 3:3-8 accurately sums up the past for Christians, where they were, and what God did to set them free, and gave to them a life worth living.
"For we ourselves were also once foolish, disobedient, deceived, serving various lusts and pleasures, living in malice and envy, hateful and hating one another. But when the kindness and the love of God our Savior toward man appeared, according to His mercy He saved us, ... that having been justified by His grace we should become heirs according to the hope of eternal life."
Jesus taught,
"Let your light so shine before men, that they may see your good works and glorify your Father in heaven."
(Matthew 5:16) The culture to which Jesus came, and in which the first century church flourished, was complicated and defiant. Human nature has not changed. The adversary has not changed his purposes of killing, stealing and destroying people's lives. Thankfully, God has not changed either. God is all-powerful, all-knowing and everywhere present. His Word is truth and His Son, Jesus Christ is still the only way to God.
"Neither is there salvation in any other: for there is none other name under heaven given among men, whereby we must be saved."
(Acts 4:12) Christians are called to lead society to the Way, the Truth and the Life, Jesus Christ.