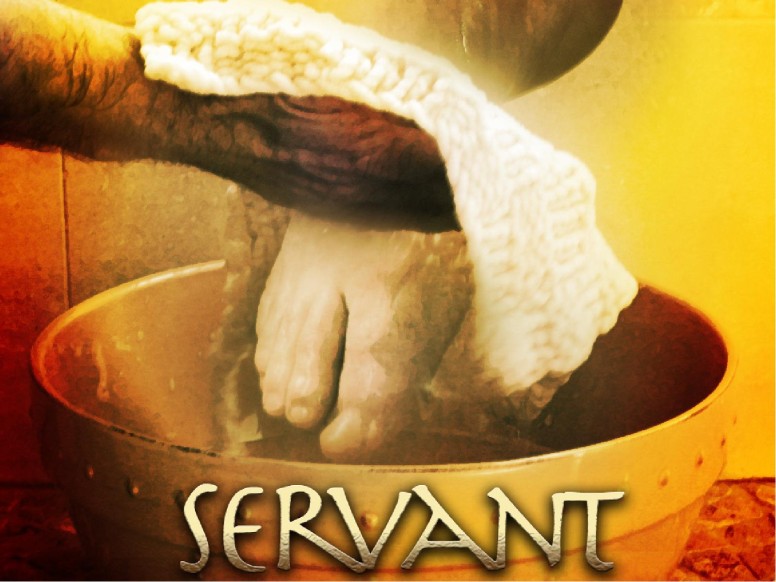 "For even the Son of Man did not come to be served, but to serve." (Mark 10:45)
No one has demonstrated true servant leadership better than the Lord Jesus Christ. He is a superior example for Christians today, who have the immediate and significant opportunity to serve others. This opportunity to serve is truly a spiritual blessing, because God has entrusted and empowered His people. At this time in history, the need for Christian service all over the world has never been more urgent.
Dr. Martin Luther King, Jr. said, "Everybody can be great... because anybody can serve. You don't have to have a college degree to serve. You don't have to make your subject and verb agree to serve. You only need a heart full of grace. A soul generated by love." Every Christian is needed and every church in every community has more things to do than there are people to do them. There are many tasks to do and projects to coordinate, such as childcare, food services, administrative and educational duties, grounds maintenance, janitorial, technical support, transportation and much more. No matter what the need, every Christian can serve.
Romans 12:4-8 teaches that not every member of the body of Christ has the same role or function to carry out. Every single believer has a different gift and the privilege to be diligent and use their abilities to serve.
"If prophecy, let us prophesy in proportion to our faith; or ministry, let us use it in our ministering; he who teaches, in teaching."
(12:6, 7) 1 Corinthians 12:12-28 illustrates in more detail the same truth.
"For in fact the body is not one member but many. But now God has set the members, each one of them, in the body just as He pleased. And the eye cannot say to the hand, 'I have no need of you'; nor again the head to the feet, 'I have no need of you.' Now you are the body of Christ, and members individually."
(12:14,18,21,27)
Ephesians 4:12 speaks of ministers in the church and their purpose, which is "
the equipping of the saints for the work of ministry, for the edifying of the body of Christ."
The work of the ministry is not only varied, but sometimes seemingly endless. There are always things to do.
"As each part does its own special work, it helps the other parts grow, so that the whole body is healthy and growing and full of love."
(Ephesians 4:16 NLT)
First of all, seek to serve at the church and within the church family. Usually, as soon as one volunteers to help, there will forever after be something to get involved with. This is true because historically, and up to the present day, it has always been the few that have shouldered the lion's share of responsibilities.
Many people go to churches to listen to the pastor's message, to visit with their friends, and don't realize how many possibilities there are to get involved. Often the same people avail themselves year after year to do everything. These times necessitate more concern and commitment.
"Therefore, as we have opportunity, let us do good to all, especially to those who are of the household of faith."
(Galatians 6:10) Although not a Christian, Gandhi's words are proverbial. "The best way to find yourself is to lose yourself in the service of others."