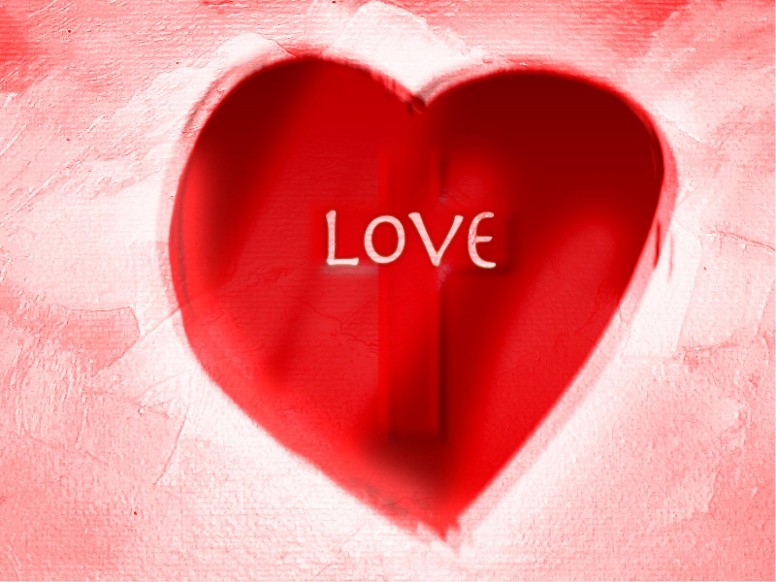 God is Holy and God is Spirit with the nature of his character being love. All He is, has done and will do is because of this love. God so loved that He created the heavens and earth in all of its variety and abundance. He originally made it lush and exquisite for His man and woman, filling the creation with incalculable rich resources -- all because He loves. The reality of God's unfailing love is seen in everything, and is a spiritual blessing of indescribable magnitude.
God has always deeply loved His people. Speaking to the people of Israel, Moses said,
"The Lord did not set His love on you nor choose you because you were more in number than any other people, for you were the least of all peoples; but because the Lord loves you, and because He would keep the oath which He swore to your fathers, the Lord has brought you out with a mighty hand, and redeemed you from the house of bondage, from the hand of Pharaoh king of Egypt."
(Deuteronomy 7:7) 8
The love of God for His people has never diminished through the centuries. Perhaps John 3:16 is the best-known verse in the entire Bible.
"For God so loved the world that He gave His only begotten Son, that whoever believes in Him should not perish but have everlasting life."
Despite the fact that very few humans have returned this extravagant love, God is faithful.
"In this is love, not that we loved God, but that He loved us and sent His Son to be the propitiation for our sins."
(I John 4:10)
"For when we were still without strength, in due time Christ died for the ungodly. For scarcely for a righteous man will one die; yet perhaps for a good man someone would even dare to die. But God demonstrates His own love toward us, in that while we were still sinners, Christ died for us."
(Romans 5:6-8)
Not only did God the Father give His Son, Jesus Christ, but He also gave His gift of the Holy Spirit. This is the Helper foretold by Jesus.
"For we know how dearly God loves us, because he has given us the Holy Spirit to fill our hearts with his love."
(Romans 5:5 NLT)
God has never left nor forsaken His people. Historically, there have been years of silence, and sometimes in the lives of Christians today there may seem to be seasons of silence, but God has not died, as some people advocated not so many years ago. On the contrary, God is very much alive and on schedule.
"My counsel shall stand, and I will do all My pleasure. Indeed I have spoken it; I will also bring it to pass. I have purposed it; I will also do it."
(Isaiah 46:10, 11) The Word of God is faithful and trustworthy.
Romans chapter 8 teaches that God predetermined that He would have sons and daughters. His plan was carried out in perfection by His Son, Jesus Christ, who gave Himself a sacrifice to reconcile mankind to God. God left nothing out but has accomplished salvation and redemption through Jesus Christ.
"What then shall we say to these things? If God is for us, who can be against us?"
(Romans 8:31) The chapter crescendos with the guarantee that the love of God is unending and absolutely nothing
"shall be able to separate us from the love of God which is in Christ Jesus our Lord."
(Romans 8:39)
In 1948, Frederick M. Lehman wrote these lines in his great song, The Love of God.
Could we with ink the ocean fill,
And were the skies of parchment made,
Were every stalk on earth a quill,
And every man a scribe by trade,
To write the love of God above,
Would drain the ocean dry.
Nor could the scroll contain the whole,
Though stretched from sky to sky.