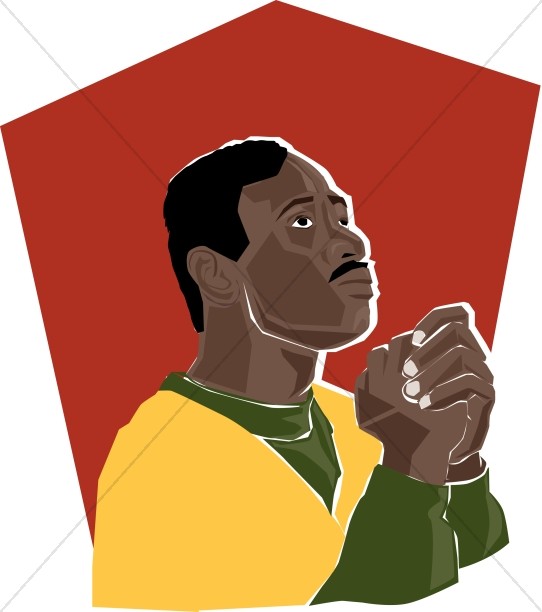 One might wonder how hunger could be considered a spiritual blessing. First, this is a consideration of spiritual hunger, not physical hunger. Spiritual hunger is the yearning, the craving, the longing to encounter God, to know God, to understand His Word and have an intimate relationship with Him. Spiritual hunger for truth is exemplified by Abraham, Moses, Joshua, David and others who rose early in the morning to meet with God. David wrote,
"O God, You are my God; Early will I seek You; My soul thirsts for You; My flesh longs for You In a dry and thirsty land Where there is no water."
(Psalm 63:1)
Jesus did not sleep in until the crack of noon either. He made best use of the short time available during His earthly ministry.
"Now in the morning, having risen a long while before daylight, He went out and departed to a solitary place; and there He prayed."
(Mark 1:35) Paul wrote in Philippians 3:8-10,
"I also count all things loss for the excellence of the knowledge of Christ Jesus my Lord, for whom I have suffered the loss of all things, and count them as rubbish, that I may gain Christ -- that I may know Him."
In Matthew 5:6, Jesus taught,
"Blessed are those who hunger and thirst for righteousness, for they shall be filled."
The word translated filled means fulfilled or satisfied, with the implication that each person's spiritual appetite is different. This partially explains why some Christians are satisfied with showing up to church on Christmas and Easter, others attend every Sunday service, while others are involved with every activity the church makes available, and also spend personal time in prayer and study of God's Word. Some are filled quickly while others have spiritual appetites that are seemingly insatiable.
Not all spiritual hunger is healthy. During Jesus' ministry, the religious leaders came to Him demanding that He show them signs.
"An evil and adulterous generation seeks after a sign."
(Matthew 12:39) Jesus was aware that people are bedazzled by signs, and people have not changed. Two thousand years ago, Jesus warned His disciples.
"For false christs and false prophets will rise and show great signs and wonders to deceive, if possible, even the elect."
(Matthew 24:24) Again, when asked to come a nobleman's home to pray for his son,
"Then Jesus said to him, 'Unless you people see signs and wonders, you will by no means believe.'"
(John 4:48)
Some people's spiritual hunger or cravings are for things they should not desire. As some people's physical tastes can be perverted, and their cravings are for more seasonings or spices, or stranger and stranger taste sensations, so some people hunger for spiritual experiences that are destructive and detour them from the true God of satisfaction. Jesus cautioned his followers often.
"Beware of false prophets, who come to you in sheep's clothing, but inwardly they are ravenous wolves."
(Matthew 7:15) Paul, also, warned Christian believers.
"Beware lest anyone cheat you through philosophy and empty deceit, according to the tradition of men, according to the basic principles of the world, and not according to Christ."
(Colossians 2:8)
Only the truth of God's Word satisfies spiritual hunger and provides healthy food for the mind of a believer. Jeremiah wrote,
"Your words were found, and I ate them, and Your word was to me the joy and rejoicing of my heart; for I am called by Your name, O Lord God of hosts."
(Jeremiah 15:16) The Psalmist praised God and wrote,
"For He satisfies the longing soul, and fills the hungry soul with goodness."
(Psalm 107:9)
As the subject of the entire Word of God, Jesus Christ, the Son of God, makes known the Father, and the purpose of knowing God's Word is to know Jesus, the Way the Truth and the Life. Only knowing Jesus brings a person to a personal knowledge of the living God.
"And Jesus said to them, 'I am the bread of life. He who comes to Me shall never hunger, and he who believes in Me shall never thirst.'"
(John 6:35) Not only can one's spiritual hunger be satisfied in this life, but never hunger means never! The future holds eternal satisfaction for God's people.
"They shall neither hunger anymore nor thirst anymore; the sun shall not strike them, nor any heat; for the Lamb who is in the midst of the throne will shepherd them and lead them to living fountains of waters. And God will wipe away every tear from their eyes."
(Revelation 7:16, 17)