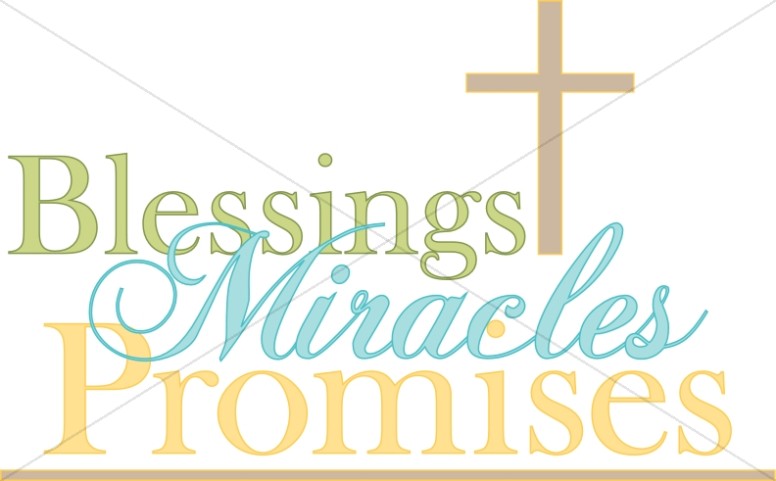 Most world religions include teachings on forgiveness. In recent years, psychologists have produced papers, books, study courses and one even established an institute (Dr. Robert Enright's International Forgiveness Institute), recognizing the human need for forgiveness. "Studies show that people who forgive are happier and healthier than those who hold resentments," Enright says.
Anyone who has experienced God's forgiveness and obeyed Jesus' teachings to forgive knows that this is true. Nothing is more liberating than knowing and believing that Jesus Christ has paid the price for all sins, past, present and future. Christians know that forgiveness is a heart and soul healing reality.
The Biblical meaning of forgiveness means to dismiss or set free, no punishment is inflicted, and the guilty person is dealt with as if he were innocent. God says is best in Jeremiah 31:34, "
I will forgive their iniquity, and I will remember their sin no more."
It does not say that God cannot remember. He says, "
I will not remember."
Once God forgives, He never brings it up again.
All through the Bible, forgiveness seems to be conditional upon the repentance of the one seeking restoration. Jesus taught: "
Take heed to yourselves. If your brother sins against you, rebuke him; and if he repents, forgive him. And if he sins against you seven times in a day, and seven times in a day returns to you, saying, 'I repent,' you shall forgive him."
(Luke 17:3, 4) Jesus also taught that one must first be forgiving in order to receive God's forgiveness. "
For if ye forgive men their trespasses, your heavenly Father will also forgive you: But if ye forgive not men their trespasses, neither will your Father forgive your trespasses."
(Matthew 6:14, 15)
Peter asked Jesus, "
How many times should I forgive my brother? Up to seven times?"
Jesus answered implying that there should be no limit when he answered, "
seventy times seven."
Jesus then taught a parable about how an unforgiving person was imprisoned and tortured, and concluded with the words, "
So likewise shall my heavenly Father do also unto you, if ye from your hearts forgive not every one his brother their trespasses."
(Matthew 18:35) A parable is an allegorical story designed to illustrate a spiritual truth. It has been said, "To forgive is to set a prisoner free and discover the prisoner was you."
Not every offender is going to repent and ask for forgiveness. It is necessary, therefore, to decide to forgive anyway, releasing the guilty person for the sake of unhindered fellowship with God. Again, Jesus is the supreme example. "
Then said Jesus, Father, forgive them; for they know not what they do."
(Luke 22:34)
In 1 Corinthians chapter 5, the Apostle Paul sternly reprimanded the church for the deeds of a person whose conduct was despicable, and the believers in Corinth were not confronting but allowing it. Paul warned them about how such unchecked corrupt behavior could multiply like yeast, and that they should banish the person from the fellowship. It appears that the guilty one realized the error of his ways, and was truly repentant, but was still shunned by the believers.
Paul later wrote in 2 Corinthians 2:6-8: "
This punishment which was inflicted by the majority is sufficient for such a man, so that, on the contrary, you ought rather to forgive and comfort him, lest perhaps such a one be swallowed up with too much sorrow. Therefore I urge you to reaffirm your love to him."
Lack of forgiveness among believers can drive the wrongdoer to despair, and cause hardness of heart among the self-righteous. God's Word to His people is clear. "
And be ye kind one to another, tenderhearted, forgiving one another, even as God for Christ's sake hath forgiven you."
(Ephesians 4:32)
There is no need for priests to offer daily sacrifices as in the Old Testament because Jesus Christ offered Himself and paid the price for sin once for all time. Today believers can walk in the light because the blood of Jesus has cleansed God's people from all sin. If and when a believer sins, and all people sin sometimes, it is available to go directly to God. "
If we confess our sins, he is faithful and just to forgive us our sins, and to cleanse us from all unrighteousness."
(1 John 1:9)
Forgiveness restores the severed connection, like repairing a bridge, like tuning an instrument with a sour note, returning unity and balance that was momentarily lost. It may be a small matter, or a life-altering situation. The power of forgiveness can bring about healing like no other medication or treatment can do. For Christians, forgiveness is not an option, but a daily occurrence, required to maintain heart wholeness and mental serenity.