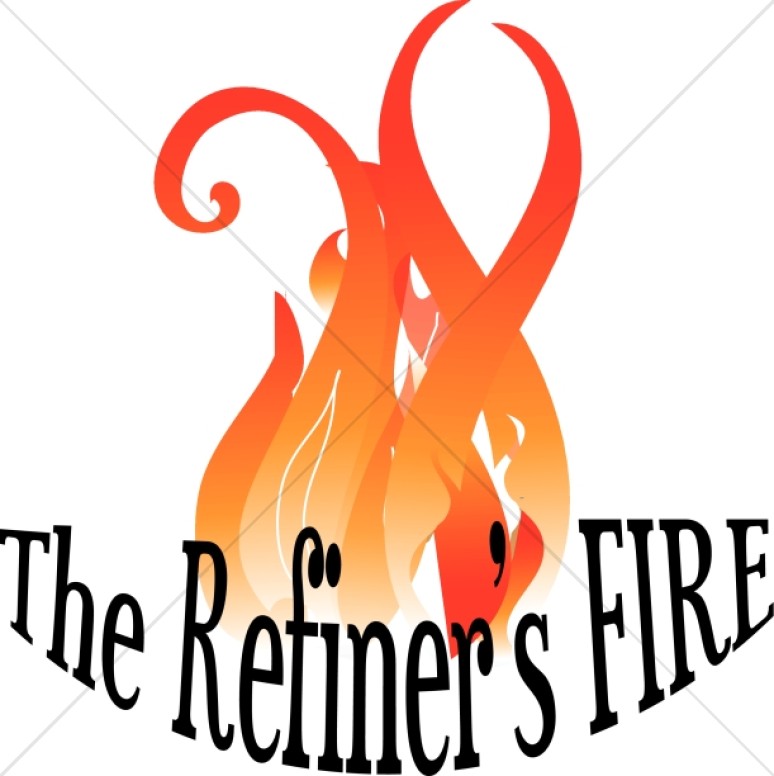 Tribulation is an ominous word, suggesting images of catastrophe and devastation. Decidedly, it is not a word that brings to mind rosy pictures of Sunnybrook Farm. But words in the Bible like persecution or suffering, or tribulation, are best defined according to their Biblical usage. The root in the Greek, "thlibo," means to press, be pressed or compressed. Think of the word "pressurized,"or perhaps the phrase being "between a rock and a hard place" paints a better mental picture. This word is translated "narrow" in Matthew 7:14, when Jesus said,
"Because narrow is the gate and difficult is the way which leads to life, and there are few who find it."
In 2 Corinthians 4:8, it says,
"We are hard-pressed [there's the word] on every side, yet not crushed"
and "troubled" in 2 Corinthians 7:5:
"For indeed, when we came to Macedonia, our bodies had no rest, but we were troubled on every side."
There is some pressure in this life; demands and responsibilities, sometimes at work, or in raising children, or situations arise in relationships. Jesus said the right way to live life can be difficult, and the gate, the way into and through this Godly way of life, is narrow. Sometimes it feels like walking on a tight rope, but God's hands are the safety net.
Most often in the New Testament, the word Tribulation is translated from the derivative, 'thlipsis.'It means mental pressure, or distress, but perhaps is best understood as the common word, stress. Stress can vary from a little to a lot, mild to severe, a few minutes to several hours or days, a relatively small and manageable problem to a full-blown crisis. The good news is that God can alleviate the stress in the lives of His people. In John 16:33, Jesus said,
"These things I have spoken to you, that in Me you may have peace. In the world you will have tribulation; but be of good cheer, I have overcome the world."
There is only peace of mind when one has the Prince of Peace, Jesus Christ, dwelling within.
"He who is in you is greater than he who is in the world."
(1 John 4:4). Even with the pressures and stress-inducing scenarios that come with living life in this world, the Christian can have calmness and quietness inside by disciplining his mind and focusing on God. Isaiah 26:3 states,
"You will keep him in perfect peace, whose mind is stayed on You, because he trusts in You."
Jesus taught His disciples that He would leave them, but someday return, and compared His absence to a woman giving birth. In John 16:21, Jesus said,
"woman, when she is in labor, has sorrow because her hour has come; but as soon as she has given birth to the child, she no longer remembers the anguish [that's the word, thlipsis], for joy that a human being has been born into the world."
What a great analogy. Life in this world can be distressing, even terrifying at times, but when the Lord returns, the grief will be instantly forgotten.
"For I consider that the sufferings of this present time are not worthy to be compared with the glory which shall be revealed in us."
(Romans 8:18)
Romans chapter 5:3 teaches that Christians can
"glory in tribulations, knowing that tribulation produces perseverance."
Every time of stress is going to be short-lived, and the outcome will be an increase in patience and endurance, improving the ability to be even stronger through the next challenge.
"Rejoicing in hope, patient in tribulation, continuing steadfastly in prayer."
(Romans 12:12)
A common misconception has been equating tribulation with the future wrath spoken of in the book of Revelation. They are very different words with very different meanings. Indeed, there will the fulfillment of all prophecies regarding the future times of God's wrath and judgment. But, for Christians, the Word of God is clear. Romans 5:9 teaches that
"being now justified by his blood, we shall be saved from wrath through him. And to wait for his Son from heaven, whom he raised from the dead, even Jesus, which delivered us from the wrath to come. For God hath not appointed us to wrath, but to obtain salvation by our Lord Jesus Christ."
(1 Thessalonians 1:10 and 5:9)
The God of comfort comforts His people throughout times of mental pressure, enabling them to offer the same comfort to one another when going through stressful periods. No situation is bigger than God, and He is faithful, promising a way out when the tempter tempts.
"Who shall separate us from the love of Christ? Shall tribulation, or distress, or persecution, or famine, or nakedness, or peril, or sword?"
(Romans 8:35)
"No, despite all these things, overwhelming victory is ours through Christ, who loved us."
(Romans 8:37 NLT) During stressful times, the Word of God offers truth and encouragement to God's people.