FREE CHURCH MOBILE APP ON COMPLETE YEARLY
& WEBSITE YEARLY MEMBERSHIPS
Get excited! Sharefaith's new church app is one of
those totally awesome products that are included in
our new Complete Yearly and Website Yearly
membership plans. It's our bonus to you! The Complete
Yearly plan includes the church app, Sunday School
curriculum, website & hosting, 60,000+ graphics
and our awesome worship presentation software!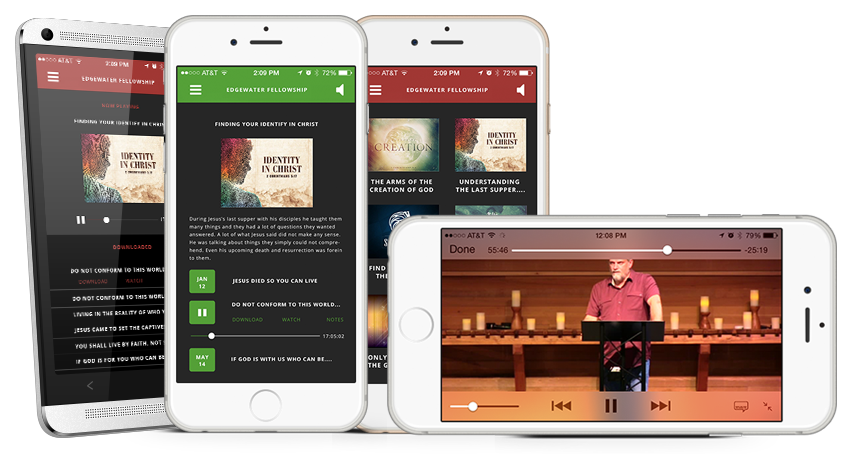 SERMON AUDIO AND VIDEO
Your mobile church app gives your on-the-go congregation your latest sermon in the form of notes, audio or video, right on their phone or tablet. Your church basically goes wherever they go. Your church website builder and church app are seamlessly integrated.This means you publish once, and your media is available on both your website and mobile church app. Full length video and media in fullscreen HD. Fast, easy and free!
BLOG AND DAILY DEVOTIONAL
Use your mobile church app to connect with your congregation by sharing your ministry insights through your blog. Turning it into a daily or weekly devotional is even better. Imagine the cohesiveness and unity when the entire church follows the same devotional and teaching schedule. One heart. One mind! The Sharefaith church app builder lets you publish once and see the content on both your site and mobile church app. Imagine how you can encourage, uplift and inspire your congregation with this amazing Free church app from Sharefaith!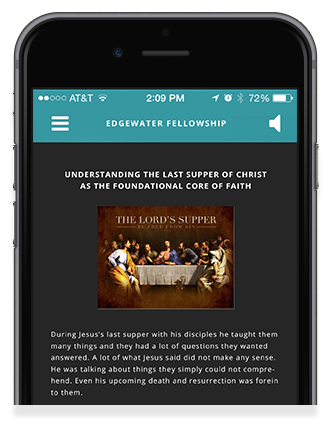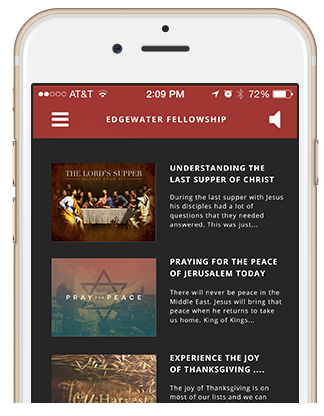 EVENTS, SUNDAY BULLETIN & NEWSLETTERS
Your church app allows you to effortlessly communicate with your congregation by giving you the ability to communicate upcoming events, publish your monthly newsletter and even upload weekly Sunday bulletins, all within the church app itself. As you would with a regular blog-post you can publish your newsletter or bulletin or make use of the church app push notifications to instantly communicate events or schedule changes.
SHARE. CONNECT. SOCIALIZE.
Use the church app's connect section to showcase your service times, give a little snippet on your congregation and provide direct-connection to all your social media channels such as Youtube, Vimeo, Facebook and Twitter.
MAPS & DRIVING DIRECTIONS
Instead of loading a plain map in your church app, Sharefaith's church app map section makes use of the Apple and Android build-in map/direction software. This allows the user to know where they are, and also get driving directions and GPS right to your church. A must have for any church mobile app.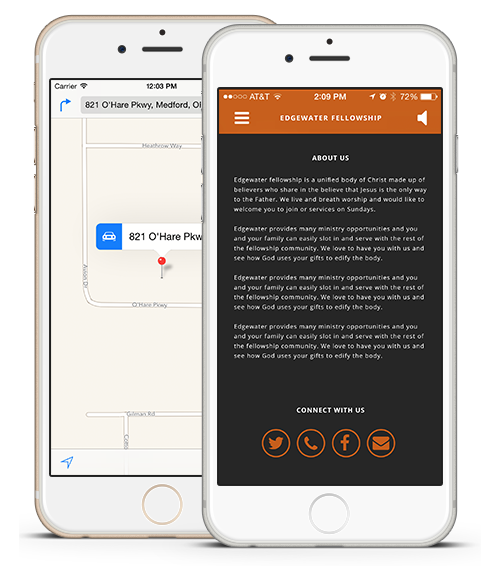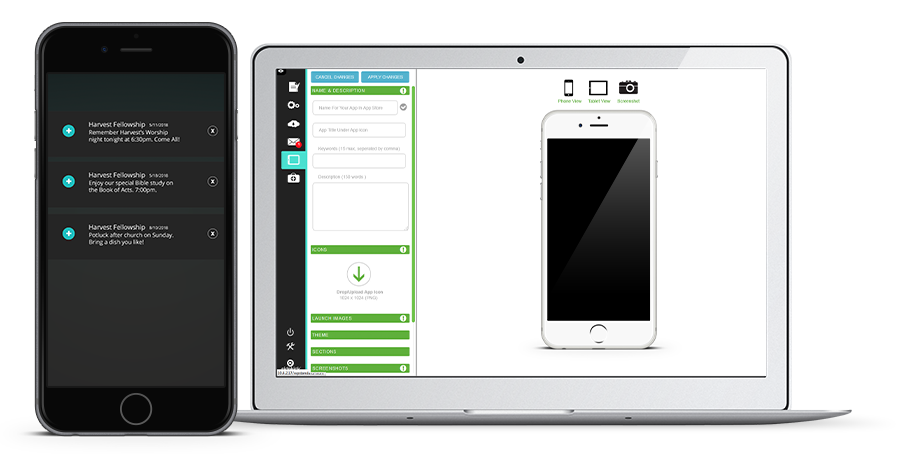 PUSH NOTIFICATIONS
Instead of creating a bulletin or newsletter or waiting to announce upcoming events on Sunday, you can simply send reminders or updates using push notifications from within your church app builder. Some of the many things to communicate through a push notification would be calendar reminders, event reminders, invitations, conferences, bible studies, care groups, Sunday sermon themes, prayer alerts, schedule changes and many more. Our church mobile app builder makes this fast, easy and gives you the ability to even link to a custom web destination.
EASY CHURCH APP BUILDER
We made it easy to build, customize and edit the church app using our award-winning Sidekick website editor. We combined the two so you can update once, publish once, and see content on your website and phone. Your church app creator allows you to see a live preview of how it will look on a phone or tablet before you publish. Take screenshots of your app to use inside your Google Play and Apple App store. Add content, customize your theme and menus. Create the unique church app that you desire!

YOUR APP + $3,000 IN VALUE
The Sharefaith Church App is included in the new Complete Yearly
memberships. The Complete Yearly membership gives you everything Sharefaith offers. You get your church app, website & hosting, kids sunday school lessons, 60,000+ graphics and worship presentation software. All for $49/m (billed annually).
SHAREFAITH CHURCH APP VS. OTHER CHURCH APP OFFERINGS