Sunday School Lessons are for Outside the Sunday School Classroom
Take Sunday School lessons for kids outside the classroom…go out into the world and into the future.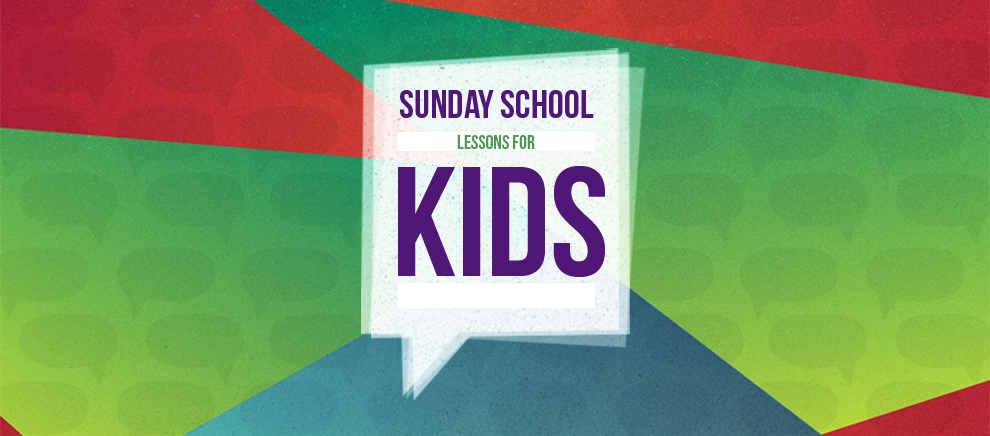 There is no reason to place any kind of effort into teaching Sunday school if the vision does not include taking the Sunday school lessons for kids outside of the classroom. Increase impact by considering how you plan out midweek lessons, direct kids into a meaningful application of the lessons taught, and keep in mind that the seeds you plant on any given Sunday go out into the world and into the future. Consider all this and more in Sunday School Lessons for Kids Aren't Just for Sunday.

Midweek teaching as an extension to Sunday school
Take biblical concepts learned in kids Sunday school lessons to a whole new level in midweek bible clubs and children's bible schools. Consider making the midweek experience more interactive by focusing on the application of God's Word presented earlier in the week.

Encourage Bible reading and study as a continual discipline
Kids Sunday school lessons that include take home projects, stories and activities will keep the lesson alive throughout the week. Encourage daily bible reading and the support of peers with a Bible reading challenge.

Live the Word of God daily
James 1:22 says if we just hear the Word but don't do the word, we deceive ourselves. The goal is a changed life, a life pleasing to God. Christians are called to live holy lives that are pleasing to God, and Sunday School lessons that do not reinforce what was taught are not as effective.

Seeds for the future
The bible encourages us that when the Word of God goes out, it will not return empty but will accomplish what God intends, and it will prosper (paraphrase of Isaiah 55:11). It may be years in the future, but the seeds of the scripture, even from Sunday school lessons, will go farther than you imagine because they are alive and powerful. The key to good Sunday school lessons is that they are founded in the living and active Word of God.